6 Great Places for Custom Tile Murals and Mosaics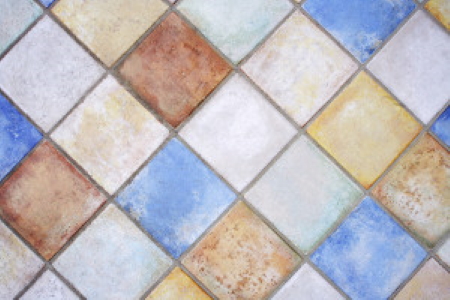 Sometimes it's best not to install a tile mosaic pattern all over the wall or floor. Using custom tile murals and mosaics as a focal point is a really great idea because it makes a bigger impact when set against a less decorative background. This method of creating designs with tile should attract attention, the results are so elegant, simple, and lovely.
Generally speaking, tile mosaics are usually smaller pieces of tile which can create geometric patterns or intricate works of art. A picture or pattern is created by the artist based on how they arrange the colored tile pieces together. Tile murals are generally larger, covering more area of a floor or wall and are usually used to create a more meaningful scene.
As a Wheaton remodeling contractor, Best Home Renovations Inc. loves to help our clients with their remodeling designs. Here are 6 great places we suggest for custom tile murals and mosaics.
Floor Tile Murals In The Foyer
Custom floor tile murals can turn any foyer into an amazing entryway. By simply creating a circular or square area bordered area in the center of the foyer floor and filling it with a unique custom scenery or picture, you're immediately expressing an elevated, modern design feature that won't take away from the other design features of your home. This is the balance you want in any entryway so that the entire interior design flows seamlessly together.
Tile Murals For Floors In Front Of Stairways
Custom tile murals also work marvelously where a stairway isn't a part of a foyer or entryway to the house. They can be used to help define wide-open spaces, which are very common in today's luxury homes, or can set the stage for the next room's paint colors and design features.
Tile Murals On Bathroom Walls Behind Luxury Tubs
There's nothing more beautiful than a custom tile mural behind the back wall of a luxury tub, except perhaps one that bends around and covers all three walls surrounding the tub. This is really the place to go elegant in your home, creating a beautiful image that represents your idea of a beautiful setting where you'd love to unwind.
Tile Mosaics Behind The Sink Or Stove In The Kitchen
Custom tile mosaics in glass or ceramic are wonderful to highlight kitchen backsplashes and countertops. They're perfect to create a custom look behind kitchen sinks when there's no window in the room to draw the eye. Over the stove, they serve both function and beauty, making the surface easy to clean yet instilling a touch of class in the overall design of the kitchen.
Tile Mosaics On Floors
Tile mosaics are great as floor borders in any room of a house. The border can be as thick or thin as you want and by pairing it with a custom mosaic, it can even make a hard floor look like a beautiful carpet in the dining room.
Tile Mosaics For Shower Walls
A custom tile mosaic pattern in a rectangular shape can really set off the look of a different tile that covers the rest of the shower. By creating an accent border with tile mosaics, you can make your shower seem larger. There are hundreds of ways and places in your home where custom tile murals and mosaics would look lovely. Let your imagination run wild!