Trustworthy Winfield Home Remodeling Contractors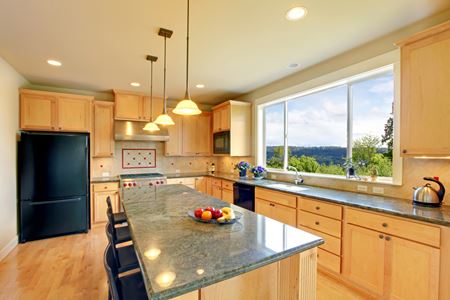 Here at Best Home Renovations Inc., we appreciate every opportunity we get to help local homeowners with all of their home Winfield remodeling contractor needs. Since 1997, we have been known throughout the local area as the Winfield home remodeling contractors to turn to when you are looking for high quality, trustworthy service that isn't going to break the bank.
Every now and then, we still meet customers who aren't quite sure what benefits they stand to gain by investing in a home remodeling project besides the most obvious fact that their rooms will be a bit different than they were before. We are here to tell you, however, that there are a number of great benefits that can be yours when you invest in a high quality home remodeling service beyond just the aesthetics, including:
Adding Value To Your Home– Your upfront investment in your remodeling project can almost be completely balanced out by the additional value you get for your home from the project.
Update The Look & Style– Updating the look of the interior of your home can give you a whole new feeling when you're inside it. It is also a great way to get rid of those older design choices that you have just grown out of over the years or gotten tired of looking at.
Enjoy The Latest Technology– Updating the interior of your home is a great way to incorporate all new, state-of-the-art technologies into your home's design. From smart home systems, to new appliances or fixtures, a professional remodeling job can get it all done.
Transform The Function Of Your Room– Beyond just the aesthetics, remodeling a room in your home gives you a great opportunity to customize the space for your particular wants and needs.
Winfield Kitchen Remodeling
Along with bathroom remodeling, kitchen remodeling is one of the most popular choices out there among homeowners looking for a quality remodeling project that will have a great impact on their home. The most common complaint we hear from homeowners about their current kitchens is that the space isn't functional for their needs, or they just need more of it, and the second would be that their kitchen is woefully outdated. Our team of kitchen remodeling experts can help you get the updates and upgrades you need to be fully satisfied with your kitchen space once again. We want you to love your kitchen space, and we will do everything in our power to make sure your that your remodeling project is a success.
Winfield Basement Finishing
So many homeowners live for a long time with a basement that they either can't use like they want to, or just don't use to its full potential. Your home's basement can be so much more than just extra storage, and with a professional basement finishing remodel, that hidden potential can be fully realized. Our team of professionals are more than capable of giving you the finished room that you've always wished your basement could be.
Recent Articles
6 Great Places for Custom Tile Murals and Mosaics

Sometimes it's best not to install a tile mosaic pattern all over the wall or floor. Using custom tile murals and mosaics as a focal point is a really great idea because it makes a bigger impact when set against a less decorative background. This method […]

Tips to Make the Most of Your Kitchen Remodeling Budget

It can feel overwhelming to know you're facing a kitchen remodeling with a bit of a budget restraint. Above all else, make sure you have a budget in place in order to make sure you don't over-extend yourself financially. Next, keep in mind that you can still […]