Expert Remodeling In North Aurora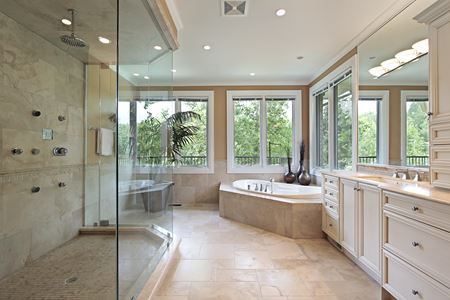 The last thing you need is to entrust your remodeling projects to an inexperienced North Aurora Remodeling Contractor. There will be many details involved in the new construction that must be handled properly. The project may include hiring a plumber to reroute or install plumbing, an electrician for new lighting or moving outlets, masons for tile installation, painters, and more.
This is why it's so important to work with a Remodeling Contractor who is reputable in the area. The project is fully managed and supervised, you get design assistance, you get higher quality workmanship, and everything is constructed properly.
For expert remodeling in North Aurora, call Best Home Renovations Inc.. With decades of experience in the industry, you can count on having only the best when we work for you.
At Best Home Renovations Inc., our remodeling contractors will handle every aspect of your North Aurora Remodeling project.
Bathroom Remodeling
Kitchen Remodeling
Basement Finishing
Tile Installation
Custom Cabinetry
Design Assistance
Fully Managed Project
and more
Custom Murals & Mosaics
There's nothing like putting your mark on your home than having a custom mural or mosaic designed for you. They can enhance the kitchen above the sink and stove, the bathroom walls, the ceiling, the patio, or anywhere you want an elegant touch.
Monograms
Flooring Borders
Flooring Patters
Kitchen Vent Hood Designs
Kitchen Backsplashes
Bathrooms
Ceilings
Behind Water Features
Tile Flooring Installation
Whether you want a solid flooring of one type or you want something special, creating a new design with tile flooring is easy for our experts. The floors take up much of the space in your home, so anything you do will make a big impact.
The key is to have the right design plan for the entire space before you start picking out tile. With our help, we can help you choose the right tile materials. You'll be considering texture, patterns, color, the look, and the feel of the tile material when making decisions.
Remodeling Kitchens & Bathrooms To Suit You
Every remodeling project starts with the right design. If you plan to change your kitchen, bathrooms, or both, it's going to take a lot of forethought.
Let our North Aurora remodeling experts discuss your plans. We'll help you create a specific, unique design that is all your own. Our experts can take care of any type of remodeling you need for your kitchen, bathrooms, or whole home.
Recent Articles
6 Great Places for Custom Tile Murals and Mosaics

Sometimes it's best not to install a tile mosaic pattern all over the wall or floor. Using custom tile murals and mosaics as a focal point is a really great idea because it makes a bigger impact when set against a less decorative background. This method […]

Tips to Make the Most of Your Kitchen Remodeling Budget

It can feel overwhelming to know you're facing a kitchen remodeling with a bit of a budget restraint. Above all else, make sure you have a budget in place in order to make sure you don't over-extend yourself financially. Next, keep in mind that you can still […]