Oak Brook Bathroom Remodeling – Call Your Local Pros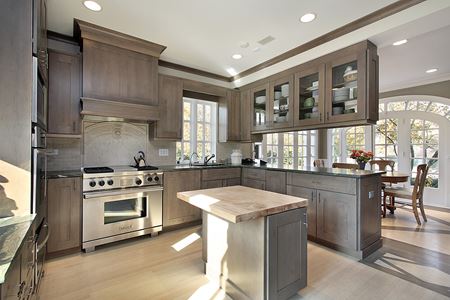 We appreciate every new opportunity we get to help with an Oak Brook remodeling contractor job. For years now we have been known around the Oak Brook and surrounding communities as the premier choice for Remodeling Contractors. Since 1997 the team here at Best Home Renovations Inc. has been proudly serving the community.
Yet we still meet people who aren't 100% sure why they need this type of project done. So, here are some of the top reasons for getting your bathroom renovations completed.
– Add value to your home – your upfront investment is immediately balanced out by the fact that your home value goes up.
– Update the look – stop dreading the time you spend in here by giving it an entirely new look.
– Enjoy the latest technology – don't just keep up with the Jones's; be the Jones's!
– Transform this room – from functional to a luxurious and tranquil space to relax in
Contact us so we can begin to show you the options you have available. We will find out what your main goals are and then help you make the smartest choices possible for your renovations project. Let's get started today.
Oak Brook Kitchen Remodeling
Aside from bathroom remodeling, the Oak Brook kitchen remodeling project is also another popular favorite. The number one complaint we hear about a homeowner's current kitchen is that it isn't functional. There simply is no point in spending another day using a kitchen that doesn't work the way you want or need.
The second reason we hear the most of is that the kitchen is outdated. Out professional team of experts can help you to update and upgrade your kitchen. The bottom line is that we want you to love your kitchen again and our work makes that possible.
Oak Brook Basement Finishing
Know what else has helped earn us a number one rating for 100% customer satisfaction? It just happens to be our Oak Brook basement finishing. So many homeowners live for so long with a basement they cannot use for anything more than storage, a laundry room and a place for spiders to live. Why let any space in your home go wasted?
Our crew is ready, willing and beyond capable of giving you the finished room you thought you could only dream of. Create a family game room. Or maybe his man cave. A yoga space or even a place for guests to come visit. But we can't get started with your Oak Brook kitchen remodeling, bathroom remodeling or basement finishing project until you contact us.
Recent Articles
6 Great Places for Custom Tile Murals and Mosaics

Sometimes it's best not to install a tile mosaic pattern all over the wall or floor. Using custom tile murals and mosaics as a focal point is a really great idea because it makes a bigger impact when set against a less decorative background. This method […]

Tips to Make the Most of Your Kitchen Remodeling Budget

It can feel overwhelming to know you're facing a kitchen remodeling with a bit of a budget restraint. Above all else, make sure you have a budget in place in order to make sure you don't over-extend yourself financially. Next, keep in mind that you can still […]