Downers Grove Bathroom Remodeling – Making Important Decisions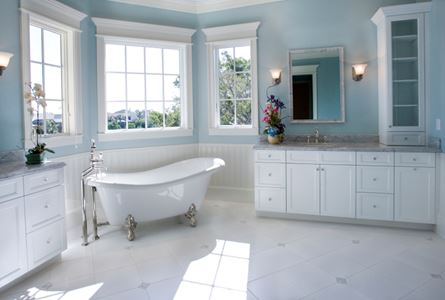 When you are opting for a Downers Grove Remodeling Contractor project then only the best will do. And when it comes to getting that job done the name to trust is Best Home Renovations Inc.. Since 1997 our team of experts has been transforming the look of homes in the Downers Grove and surrounding areas. We are your Remodeling Contractor.
Not to mention we have been earning our impeccable reputation for being the best in the area for this type of work. We take bathroom renovations seriously because we know what a change this can be. Our goal with this type of project is to help people stop thinking about their bathroom as merely a functional room only.
With the right additions and finishing touches you can actually come to enjoy this room. Create a room to relax in at the end of a long work day with a hot bath or comfy shower. But you can't make that happen without the skills and creativity of our trusted home renovation team at Best Home Renovations Inc..
Downers Grove Kitchen Remodeling
Of course choosing to take on a Downers Grove kitchen remodeling job is also a great idea. Want to know why? Well, there are multiple benefits really:
Offers more convenient and/or greater amount of storage
Add features you always wanted like an island kitchen
Update and bring your kitchen's look into the modern day
Upgrade the amenities to make your life simpler
Convert your kitchen into a functional space – maybe even a place to start a small baking or catering business
– Simply add value to your home
Truth is, there are no wrong reasons for wanting to transform the look and layout of your kitchen. The only thing you need to do is make sure you work with experts who can help advise you to make smart choices. Let our team show you the options and guide you towards making the smart choices in order to make the most of this room in your home.
Downers Grove Basement Finishing
If you aren't currently using your basement you are living with wasted space. And no, just using your basement as storage or a place to do laundry doesn't count. At Best Home Renovations Inc. we want you to be able to enjoy your entire living space. This is what truly makes a house a home.
So that is why one of our best services is the Downers Grove basement finishing. For whatever you have on your to do list, let us take care of it for you. Call today about your Downers Grove kitchen or bathroom remodeling or basement finishing.
Recent Articles
6 Great Places for Custom Tile Murals and Mosaics

Sometimes it's best not to install a tile mosaic pattern all over the wall or floor. Using custom tile murals and mosaics as a focal point is a really great idea because it makes a bigger impact when set against a less decorative background. This method […]

Tips to Make the Most of Your Kitchen Remodeling Budget

It can feel overwhelming to know you're facing a kitchen remodeling with a bit of a budget restraint. Above all else, make sure you have a budget in place in order to make sure you don't over-extend yourself financially. Next, keep in mind that you can still […]