Premier Home Remodeling in Bloomingdale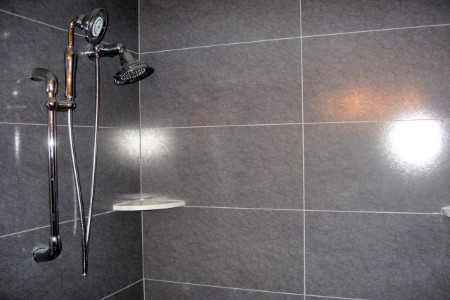 When it comes to home remodeling, no one can give you superior work and amazing results quite like Best Home Renovations Inc., your Remodeling Contractor. For over 45 years we have provide consistent quality products and amazing results that have brought absolute satisfaction to any Bloomingdale homeowner. Whether you're looking to restore your cabinets or flooring, or desire a total room makeover we can help you put it all together from start to finish. From sitting down and designing a floor plan all the way to delivery and installation, count on us to give you comprehensive service all the way.
It All Begins With Design
The most important step in launching your home remodeling project is the first. By sitting down with one of our consultants you'll save both time and money, and get the peace of mind knowing that the job will go smoothly as planned. With our entire team in place, we can help you discover all kinds of Bloomingdale Remodeling Contractor products while getting the job done in a manner that is efficient, dependable, and stay within your budget. At Best Home Renovations Inc., getting the room renovation you want is a phone call away. Contact us today and let us help you get your home improvement project off the ground.
Dependable Maintenance & Repairs
Even the most well-constructed homes need ongoing routine maintenance and care. Accidents will happen, and when they do, you need a contractor that can restore your home in a manner that is efficient, dependable, and affordable. We provide a full range of maintenance and repair services that keep your home looking new at all times. Some of our distinguished work includes grout & tile cleaning, grout removal & replacement, tile repair, and full tile replacement. Our service is very thorough so that every inch of your flooring is totally rejuvenated.
Custom Murals & Mosaics
Get in touch with your creative side with a totally original and decorative mural or mosaic from Best Home Renovations Inc.. Let our skilled artisans piece together a great design that fully compliments any room in your home. Our mosaics are hand-crafted from beautiful stone finish that truly sets your home apart and gives you an elegant touch. Our service includes monograms, flooring borders, flooring patterns, kitchen vent hood designs, and kitchen backsplashes. Mosaics and murals are the icing on the cake for any kitchen or bathroom.
Custom Tile Flooring Installation
One of the most popular types of flooring on the market today is tile. Tile provides the greatest type of floor insulation for any room in your home. Whether you're looking to redo your kitchen, bathroom, or any other room, you'll discover a world of styles, colors and patterns with tile flooring. There are also a wide variety of materials and sizes to choose from. You can get a completely customizable design that sets your room floor apart. Tile is affordable compared to other types of flooring and it's quick and easy to install.
Recent Articles
6 Great Places for Custom Tile Murals and Mosaics

Sometimes it's best not to install a tile mosaic pattern all over the wall or floor. Using custom tile murals and mosaics as a focal point is a really great idea because it makes a bigger impact when set against a less decorative background. This method […]

Tips to Make the Most of Your Kitchen Remodeling Budget

It can feel overwhelming to know you're facing a kitchen remodeling with a bit of a budget restraint. Above all else, make sure you have a budget in place in order to make sure you don't over-extend yourself financially. Next, keep in mind that you can still […]