Complete Bathroom Reconfiguration in Wheaton, IL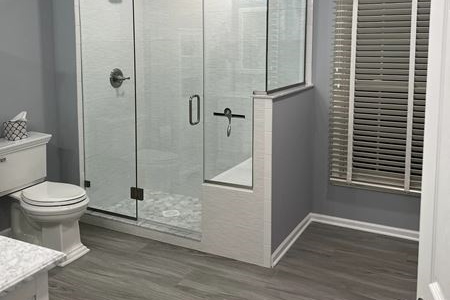 A basic bathroom with a shower and toilet room and separate open vanity area was completely reconfigured to enclose all elements into one room. Plumbing, electrical, HVAC and walls were all relocated. A large custom shower and double vanity are the highlight of this beautiful and practical bathroom.
Project Details
Photo Gallery
Client Review
We had a great experience doing a master bath remodel with Best! Steve and his team, subs included, were attentive and did their best to take care of our home during the project. They communicated with us well throughout, and were always open to questions and a few modifications along the way. Very happy with the quality of work and finished project. Will use them again and would gladly recommend them.